"… an new murder mystery comes to Hudson
with The Two Of Us Productions! "
COPAKE, NY --The Two Of Us Productions, the award winning theater company based in Columbia County NY, is pleased to present AN IRRITATION TO A MURDER, a new murder mystery on Saturday evening June 22nd 2019 with Hudson Cruises Inc. aboard the nicely appointed river cruise ship "MV Marika".
In this intriguing new murder mystery, AN IRRITATION TO A MURDER, multi-millionaire and reputed financial wizard Godfry Gatewood is having a really bad day. His wealth management company is under investigation for fraud and it appears he has misplaced millions of dollars of other people's money. But nonetheless, his wife Beatrice has invited guests to dinner and his daughter Summer wants him to meet her new fiance Phillip. His other daughter Autumn has been suspended from her exclusive private boarding school for being too political as well as anti-social. His personal assistant Farquar is upset because the family refers to him as a butler. Godfry is under so much pressure, he could just die. Well, in fact he does. But was this really bad day a factor in Godfry Gatewood's demise? Did he quietly pass away anaturally or was foul play involved? Ex-detective Nick Dashell has other ideas & he works with his investigative partner (and wife) Darla Dashell to try and figure out "who did the deed"?
Come on out for a lovely summer evening river cruise & enjoy great food and a chance to win a prize helping us solve this murder mystery. AN IRRITATION TO MURDER will be performed aboard the lovely river cruise ship "MV Marika". Boarding is at 6:30pm & we depart at 7pm for a night of fun and intrigue. We sail from the Hudson Public Docks, located on Broad Street in Hudson NY, directly across the Amtrak tracks from the Hudson Train Station. Tickets for the river cruise + dinner + murder mystery are $58 for adults, $20 for youth & students. Call 518-500-2524 or visit www.HudsonCruises.com & get your tickets today!
Book a Murder Mystery Event of your very own!
If you'd like a Murder Mystery event as only The Two Of Us Productions can do them,
then call us today at (518) 329-6293
Watch for us at the many venues we appear at:
Hudson Cruises (518) 500-2524
The Greens Restaurant, part of the Copake Country Club.
44 Golf Course Road, Craryville NY. 12521 Call (518) 325-0019
The Carolina House (518) 758-1669
59 Broad Street (Rt. 9), Kinderhook, NY. 12106
The Pond Restaurant (518) 329-1500)
711 County Route 3, Ancramdale, NY 12503

The Century House (518) 785-0834
997 New Loudon Rd, Latham, NY 12110.
Hudson Cruises in Hudson NY. (518) 500-2524
Are you looking for some mystery, murder, and mayhem?? Come out and enjoy a cruise on the Hudson River, dinner, a murder mystery, and great river views. All for one low price!
Stay tuned for our next murder mystery events & the latest news!
If you're looking forward to coming to one of our murder myster evenings, then look for updates on this website.
Just a note to thank you all – we had a ball last Saturday night! Hopefully we can do it again! Thank you so very much! Val A., Schaghticoke, NY.
KARAOKE KILLER - "What this show is really about is the fun of karaoke and the thrill of being asked to help solve a murder. The actors all play their roles well and their seeming lack of talent is all to the good .... want a few good laughs and a chance to get up and sing, go to The Two Of Us Productions presentation at the Copake Grange tonight for the second and final performance of Karaoke Killer" -- Peter Bergman, www.Berkshire BrightSource.com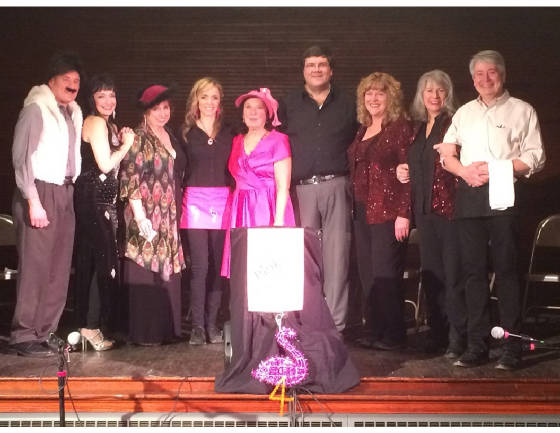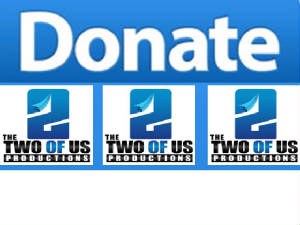 2019 MURDER MYSTERY Cruises with dinner on the river!!
June 22nd; July 27th

August 24th; September 21st;

October 26th

Call Hudson Cruises to make your reservations now!
Tickets available:
MURDER MYSTERY Productions:
If you are interested in having us support your event or fund-raising evening please write us at TheTwoOfUsProductions@gmail.com or use the simple form below.