NEXT MAINSTAGE PRODUCTION -
JESUS CHRIST SUPERSTAR
Don't miss this amazing full orchestra production.
Performance are June 5, 6, 7 & June 12, 13, 14 2015.
Auditions will be in late-January 2015.
NEXT MURDER MYSTERY - Our next murder mysteries are:
- We have more dates this Fall, check
Click here for MURDER MYSTERY information!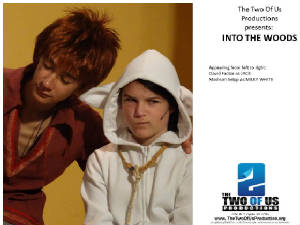 We had 6 marvelous performances of INTO THE WOODS,
LES MISERABLES
&
SPAMALOT
, and also great runs & excellent reviews for our recent productions of
A TALE OF TWO CITIES, NEXT TO NORMAL
RAGTIME, The Musical
. and the original musical
MOVING ON
. Visit our
A TALE OF TWO CITIES
,
NEXT TO NORMAL
, and
RAGTIME
pages to see what our enthusiastic audience and regional reviews had to say about these well received productions. Thank you to our audience members, and to our individual and business sponsors for your support.
If you'd like to talk to us or arrange for a business sponsorship please contact us at 518-329-6293,
or write to us at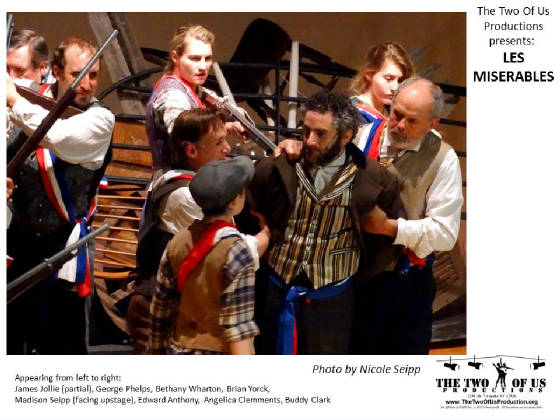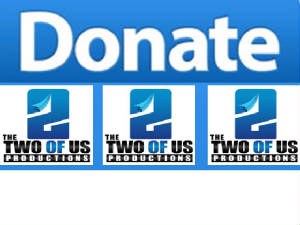 Into The Woods, The Musical holds a special magic for many people both young & old. At at both Sunday matinee performances, October 12 & October 19, we will be offering a special photo-opportunity event. Stay after the show to meet & talk with your favorite characters from Into The Woods. Selected cast members will be available after the show for you to meet & talk with, and to have your photo taken with them. We hope you enjoy this opportunity to speak to our wonderful cast, our director and our vocal director. We are also pleased to offer a dinner & show discount in cooperation with Coyote Flaco Restaurant in nearby Claverack NY. Present a ticket from Into The Woods for a 20% discount at Coyote Flaco, or present a Coyote Flaco receipt at the door for a $2.00 discount for Into The Woods tickets.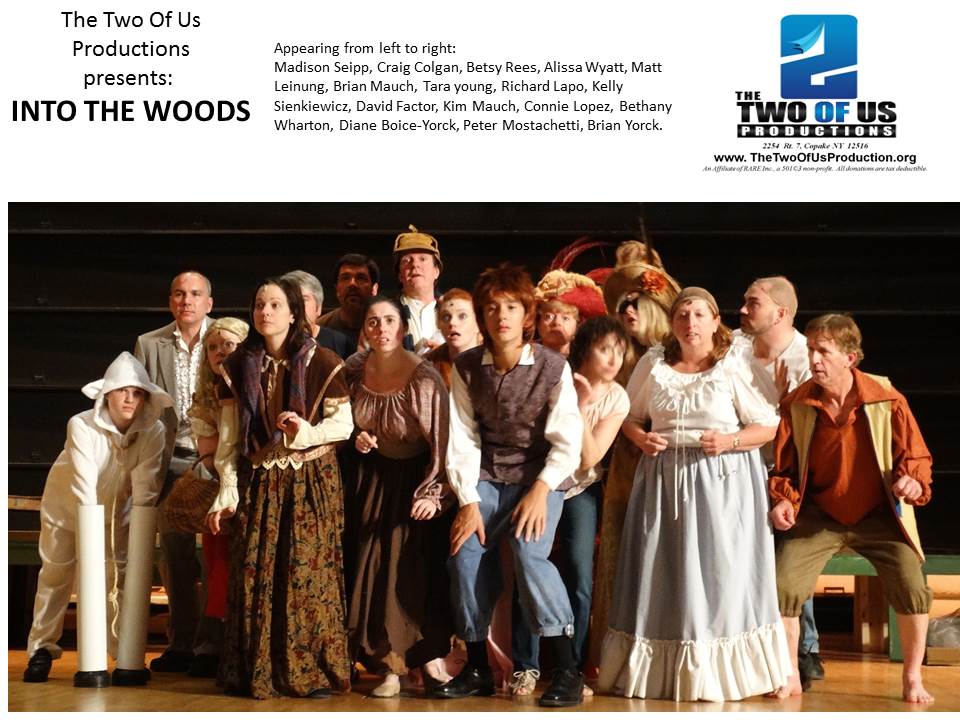 What our Audience has to say about INTO THE WOODS:

We brought another couple to see our first Two of Us show. What a wonderful production. From the actors to the crew, staging, costumes, orchestra and venue we could not have seen a better show!!! Wow! -- Georgia V.Z.

I saw the show last night ... congratulations for a beautiful production. I have to hand it to you .. a class act all the way!! My first time at Taconic Hills - WOW! Perfect venue for you guys. You made beautiful use of the space. -- Edgar A. Chatham NY.

" Steve Sanborn's orchestra makes its contribution nicely, well supported by solid keyboards" ... "Direction is mostly excellent" ... "The women are very strong in this production" ... "The Two Of Us Productions gets more and more professional as time goes on. Watch them evolve." -- Marion Hunter, The Columbia Paper

Great production with beautiful costumes and wonderful staging. It must have been fun to work with such a talented bunch. -- Lael L., Chatham NY.

The production was grand -- Mike V., Chatham NY

Be a part of the action! If you are interested in getting involved in front of the foot lights or behind the scenes with our production team? We'd love to hear from you. From house management, to concessions, to musicians and artists, actors and stage crew, there's a place for everyone.
To contact us for more information:
call 518-329-6293,